Produced in Åhus in southern Sweden, Absolut Vodka has been inspired by Sweden and its seasons to offer two new, original recipes without artificial flavors (natural flavors and natural sugar) and using real fruit. Absolut Juice pays homage to two quintessential seasonal fruits: the strawberry, the fruit of spring, and the apple, which represents autumn.
The Absolut Juice range embodies the creative and innovative spirit of the Absolut brand, constantly reinvented to offer
innovative products that meet consumer expectations. Absolut Juice is a premium vodka-based spirit with a lower alcohol content (35%) than classic vodka. On the palate, its balanced taste reveals a natural fruity aroma.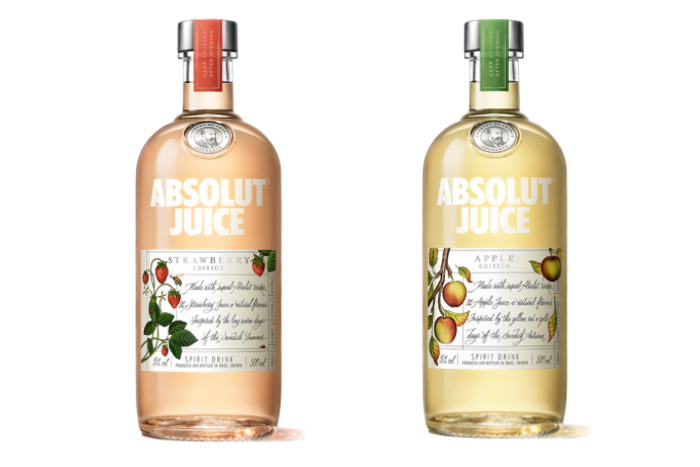 With these two new links, Absolut Vodka offers a new flavor with "Absolut Juice & Tonic". »fresh, fruity and aromatic cocktail.
Try Absolut Juice & Tonic
1 dose of Absolut Juice Strawberry or Absolut Juice Apple
2 doses of tonic
Lots of ice cubes
Pieces of fresh fruit
Pour Absolut Juice and Tonic into a tall glass. Decorate with a cascade of ice cubes. Add pieces of fresh fruit.
Absolut Juice is available in supermarkets for €15.90 for a 500ml bottle.
ALCOHOL ABUSE IS DANGEROUS TO YOUR HEALTH, USE WITH MEASURE.