Always attentive to consumer expectations and promoting a healthier, fresher and more varied diet, Magimix launches the Juice Expert 5-in-1 multifunctional version.
More than just a juicer, this new ultra-versatile model adds more fruits and vegetables to all our meals with originality and simplicity with the vegetable cutter and spiral expert… Juices, smoothies, vegetable milks, salads, dishes, desserts, sauces or Juice Expert 5, let's take a chance on fruits and vegetables in all their forms!
Magimix Juice Expert 5: all-round juicer
The double cone citrus press allows you to prepare fresh and pressed citrus juice with or without pulp thanks to the Pulp System accessory.
Specially designed for cold extraction of the best from hard fruits and vegetables (apples, carrot…) and green vegetables (cabbagecelery, etc.), Juice Filter is a patented technology for pure and clear juices.
Extra Press, a patented invention by Magimix, allows you to cold press soft or cooked fruits and vegetables, almonds, walnuts, etc. to make smooth juices, milk and smoothies.
Magimix Juice Expert 5: Vegetable Cutter
With its new 2.6L transparent bowl for up to 6 people and Sabatier's precision discs (slicing and shredding), it ensures perfect slicing of any salad, fruit or vegetable carpaccio or even the production of powerful bowls.
Spiral Expert and its 3 stainless steel cones for cooking spaghetti, tagliatelle and fruit and vegetable fusilli for a more fun and varied meal, especially for the little ones who will appreciate the carbonara from zucchini !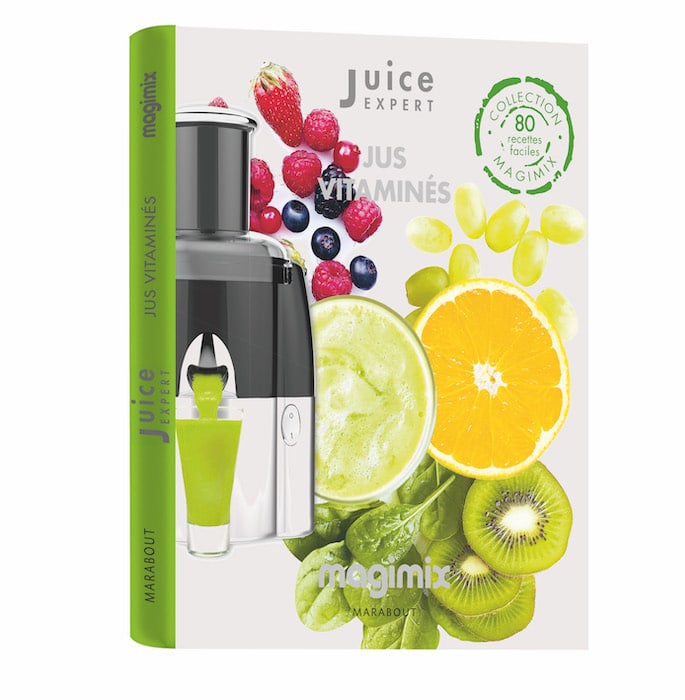 Recipes
To prepare 100% natural drinks, a free app with over 120 recipes and a book with dietary advice will inspire you every day. Photos, videos, step by step to find your ideal recipe according to specific needs, such as "Relaxation, digestion, recovery…". Finally, a reminder of a few golden rules to follow to make the most of fruits and vegetables all year round: respect the seasons, buy local or organic… and have fun!